Teenager's sickle cell reversed with world-first therapy
Healthy red blood cells are round, but the genetic defect makes them sickle shaped
A French teenager's sickle cell disease has been reversed using a pioneering treatment to change his DNA.
The world-first procedure at Necker Children's Hospital in Paris offers hope to millions of people with the blood disorder.
Scientists altered the genetic instructions in his bone marrow so it made healthy red blood cells.
So far, the therapy has worked for 15 months and the child is no longer on any medication.
Sickle cell disease causes normally round red blood cells, which carry oxygen around the body, to become shaped like a sickle.
These deformed cells can lock together to block the flow of blood around the body. This can cause intense pain, organ damage and can be fatal.
The teenager who received the treatment had so much internal damage he needed to have his spleen removed and his hips replaced.
Every month he had to go into hospital to have a blood transfusion to dilute his defective blood.
But when he was 13, doctors at the Necker Children's Hospital in Paris did something unique.
'No sign of disease'
Doctors removed his bone marrow - the part of the body that makes blood. They then genetically altered it in a lab to compensate for the defect in his DNA that caused the disease.
Sickle cell is caused by a typo in the instructions for making the protein haemoglobin, which is densely packed into red blood cells.
A virus was used to infect the bone marrow with new, correct instructions.
The corrected bone marrow was then put back into the patient.
The results in the New England Journal of Medicine showed the teenager has been making normal blood since the procedure 15 months ago.
Philippe Leboulch, a professor of medicine at the University of Paris, told the BBC News website: "So far the patient has no sign of the disease, no pain, no hospitalisation. He no longer requires a transfusion so we are quite pleased with that.
"But of course we need to perform the same therapy in many patients to feel confident that it is robust enough to propose it as a mainstream therapy."
'Given his life back'
Prof Leboulch is nervous about using the word "cure" as this is just the first patient to come through clinical trials.
But the study does show the potential power of gene therapy to transform the lives of people with sickle cell.
"I think it's very significant, essential they've given him his life back," said Dr Deborah Gill from the gene medicine research group at the University of Oxford.
She told the BBC: "I've worked in gene therapy for a long time and we make small steps and know there's years more work.
"But here you have someone who has received gene therapy and has complete clinical remission - that's a huge step forward."
However, the expensive procedure can only be carried out in cutting-edge hospitals and laboratories, while most sickle cell patients are in Africa.
The next big challenge will be to transform this pioneering science into something that really can help millions of people.
Follow James on Twitter.
---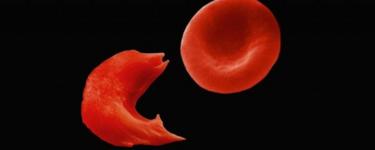 Image copyrightSCIENCE PHOTO LIBRARY
What is sickle cell disease?
Sickle cell disease is a lifelong condition caused by a faulty gene that affects how red blood cells develop
SCD mainly affects people of African, Caribbean, Middle Eastern, Eastern Mediterranean and Asian origin
People with sickle cell are often at an increased risk of contracting serious infections or they could become anaemic, which is when red blood cells cannot carry enough oxygen around the body. This can cause tiredness and shortness of breath
Some patients have regular blood transfusions - usually every three to four weeks - as a form of treatment for the condition
Health care providers and public health officials start the stigma....Sohail Rana
SCHOLARSHIPS 4 STUDENTS W/SICKLECELL
College Scholarships Dealing With Sickle Cell Anemia
Start Saving Money This Semester
Sickle cell disease is a hereditary blood disorder that causes individual red blood cells to die prematurely, so that the body can't replace them fast enough. Anemia is the term used to describe the shortage of red blood cells. People of Mediterranean, Saudi Arabian,Latin American, African, and Indian heritage are most likely to develop the disease.
The blood disorder impacts people of all ages, and is associated with shortened life spans and complications like stroke, and silent stroke. Scholarships related to the disease assist those afflicted with Sickle Cell, as well as individuals pursuing education associated with blood diseases.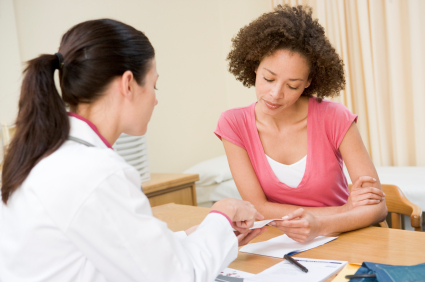 These examples illustrate some avenues worth exploring for Sickle Cell funding, for higher education.
Kermit B. Nash Academic Scholarship
One scholarship worth $5,000.00 is awarded annually, which is renewable for up to four years of study. US citizens (permanent residents only) diagnosed with sickle cell disease and enrolled in four-year college programs are eligible to apply.
To determine winners, the Scholarship Committee takes into account each applicant's GPA (3.0 or higher required), SAT scores, and level of community involvement. How sickle cell has impacted his/her life, is another consideration undertaken by the committee to evaluate each candidate. In addition, each applicant's essay (1,000 words or less) addresses personal Sickle Cell challenges, and those which impact society, as a whole.
Recipients of this scholarship attend the National Convention (airfare and one night's hotel accommodation will be provided) to accept the award. Winners are also asked to prepare and deliver a brief presentation at the Convention.
The International Association of Sickle Cell Nurse and Physicians Assistants, Inc.
The Association offers $500.00 scholarships to individuals diagnosed with Sickle Cell, who have either enrolled, or been accepted at a post-secondary institution (trade school, college, or university). Successful applicants for this assistance are each sponsored by an active member of the organization.
Applicants will be evaluated based on individual GPA performance, level of financial need demonstrated, and level of participation in extracurricular activities and community service. Applications are available online, at the Association website.
The Sickle Cell Disease Foundation of California Scott Zuniga Memorial Scholarship Fund
Individuals afflicted with sickle cell disease who live in Ventura, Riverside, Orange, Los Angeles, or San Bernardino Counties are eligible to apply for assistance from the Zuniga Fund. Successful applicant earn awards valued between $250.00-$500.00, based on demonstrated need and available funding.
The Sickle Cell Disease Association of Illinois
The Illinois Chapter of the Association provides scholarship funding for Illinois residents diagnosed with sickle cell disease. Scholarships are disbursed based on an each applicant's financial need, and the total cost of attending college.
Ohio Sickle Cell and Health Association
An Ohio scholarship fund has been set up to assist post-secondary students within the state diagnosed with sickle cell disease. Students attending technical schools, community colleges and four-year universities are eligible to apply for scholarships that pay costs associated with tuition, books, living expenses, and legal/medical plans.
Eight $500.00 scholarships are awarded to full-time students annually, in addition to four $250.00 awards that are reserved for qualified applicants attending college part-time.
Candice's Sickle Cell Fund, Inc.
For more than a decade, this Sickle Cell advocacy organization has been active in support of students afflicted with the illness. The group raises awareness and funds, through grassroots efforts aimed at education, enabling the organization to dispense three annual scholarships for higher education. Awards are worth $1000 each, and may be applied to a variety of post-secondary programs.
Taylor Delk Sickle Cell Foundation
The Leslie Delk Sr. Academic Scholarship is awarded to individuals with Sickle Cell disease. Qualified applicants are high-school seniors matriculating to accredited four-year academic programs. The scholarship rewards high academic achievement for U.S. residents, with scholarship awards valued at $1000 each.
NURSE VAL INTERVIEW:FOCUS ON SICKLE CELL
I am a CureClick Ambassador
May. 1, 2016

Clinical Trials that are available to you NOW!

Congratulations Shawn's, You Have Been Accepted to Join CureClick!

We are excited to extend a formal invitation to CureClick, and are excited to have you join us as a CureClick Ambassador in our quest to move medical progress forward through patient activists such as yourself.

Please take a few brief minutes to orient yourself to our platform, then start sharing trial information and earning rewards today! Please click on the link below:

Log in to your account

This link is unique to you and can only be used one time.

Welcome aboard!

The CureClick Team

Cures Start Here
GOVERNMENT TRIALS FOR SICKLECELL IN THE US
This site has all the OPEN studies that are going on in the SICKLE CELL COMMUNITY as we speak. This is something that WE ALL should have bookmarked and filed.https://www.clinicaltrials.gov/ct2/results?term=sickle+cell+usa&recr=Open
ALABAMA SEEING A REAL CURE DOWN THE LINE
Tim Townes has a dream. He has a dream that one
day in Alabama, he will see four little girls sitting on
the steps of the Sixteenth Street Baptist Church in
Birmingham.
Townes dreams that on Martin Luther King Jr. Day
two years from now, national television news
shows will trumpet the story of those girls, healthy
and no longer ravaged by sickle cell disease. He
dreams of seeing that kind of good news on an
important civil rights anniversary – instead of well-worn footage of the Sixteenth Street bombing in
1963 that killed four little girls, or marchers beaten
on Selma's Edmund Pettus Bridge.
Sickle Cell Service Announcement:
http://yellowhammernews.com/business-2/alabamians-stunning-research-places-sickle-cell-cure-within-rea
A VEIN FINDER IS A STEP B4 A PORT
I heard about this vein finder a few months ago and I was like TO GOOD TO BE TRUE....BUT

WHAT DO YOU THINK?

Go to SHAWNSTESTIMONY AT SYCK NEWS.

http://www.industrytap.com/veinviewer-means-no-poking-people-relentlessly-locate-veins/27706
SC COMMUNITY UPDATE: AMAZING NEWS
SICKLE CELL DISEASE COMMUNITY:
It is with great pride and happiness that I report
to the SCD Community that the resolution I
authored made it past the first hurdle which
was the NAACP National Resolution Committee.
There is a little kink in the final resolution (that
has been submitted to the delegates from all
over the country to vote upon) that I think we
can live with for now; and that is because
another resolution was also submitted
concerning SCD. The other resolution has to do
with increasing minority participation in clinical
trials and studies and much of the resolution
talked about SCD. So, the NAACP National
Resolution Committee decided to combine the
two resolutions because they both talk about
SCD. However, this is still a win for us as a
community because the end goal is to make
SCD a priority for the NAACP on the national
level, by making SCD a national health initiative
for the NAACP. This will allow us to move
forward from where we've been for too long by
1. Addressing all of the negative issues that
have plagued our community for so long 2.
Allow our community to get help from the
NAACP because too many of us have
experienced lack of civil rights as patients and
3. Begin to find drugs that are made specifically
for us, and not hand me down drugs that have
been used for other conditions and diseases.
We should want drugs to be discovered that are
tailor made for those of us living with SCD,
better therapies and pain management, and
maybe someday soon a cure.
So, I am reaching out to the SCD Community as
a whole to ask that starting July 4, 2015 we
begin to bombard the NAACP on the national,
regional, state, and local levels over a 3 month
period. The resolution will go before the
delegates to vote during the National NAACP
Convention July 11-15, 2015 in Philadelphia,
PA. I started the ball rolling for the SC
Community by authoring and submitting the
resolution asking for help and to make SCD a
national health initiative for the NAACP but we
got more than I asked for and I am grateful.
Now I need the help of the SCD Community as a
whole because this is for all of us, not just me.
We will need to speak with 1 voice, 1 goal, and 1
purpose in mind and that will take everyone in
our community working in concert to make this
happen. We've waited so long for others to
make changes in our lives, people who don't
live with the disease and quite frankly I'm tired
of waiting. I'm begging you to work together as
people living with SCD, parents, caregivers,
family, friends, and anyone who cares for
someone living with SCD.
This campaign will start July 4, 2015 and go
through September 30, 2015. Each month the
SCD community will be given a different task to
work on so we can move forward with the
resolution and make it a reality. During the
month of July we will use social media to our
advantage. Everyone will need to go to the
National NAACP homepage http://www.naacp.org and like all of the social media
in which you are currently connected. Then
click on the "About" dropdown and click on
"Leadership" then friend and/or like and begin
to follow the different leaders social media
pages. Next, click on "Senior Staff" under the
"About" dropdown button and do the same for
the senior staff. Then take a look at "Advocacy
& Issues" dropdown, the goal is to get Sickle
Cell Disease listed under Health. Lastly, take a
look at the Board of Directors by clicking on the
Full Listing under the Leadership button and
read about the people who serve on the Board
of Directors and become familiar with who
serves on the Board of Directors especially
people who live in your city or near you. Go to
their social media pages as well because we
will be sharing our stories, our lives, and the
atrocities that plague the SCD Community; we
want them to know we matter and we need their
help.
**********************These instructions have
been provided by Kamilah Bailey********
So, to kick off the campaign on July 4, 2015
follow the below instructions and if you have
questions about the first leg of our campaign
please reach out to Kamilah Bailey for
assistance at bailey_k09@yahoo.com .
Remember we are targeting National NAACP
officers, staff, and board of directors as well as
regional officers, state officers, and local
NAACP units. On the NAACP website you can
input your zip code to find out how to reach out
to your regional, state, and local NAACP
persons. Please remember the NAACP National
Convention will take place July 11-15, 2015 and
we want delegates voting in favor of the Sickle
Cell Disease Resolution found on page 29-30 in
this year's resolution booklet (presented by the
Alabama Conference) that can be found on my
website www.tinakay.net.
This campaign will be a simple one. We all have
pictures of ourselves as we fight through crisis
in the hospital. Additionally, we all know how
others perceive us, because we do not "look
sick." This campaign aims to educate the public
our family and friends of the fact Sickle Cell
patients endure and then we move on with life!
Praise God!!
We endure the pain, the hospitalizations, the
doctors, nurses, and the fight to be adequately
medicated. Once we are discharged and re-cooperated at home, we go back to living our
lives; taking care of our children, families, going
to school, work, running our businesses, non-profits, serving our Country our churches and
being productive members of society.
I state all of those things because of the
perception from those who do not have SCD or
do not know anyone living with SCD, that we are
all seeking drugs, or somehow looking to
manipulate "the system" or my personal
favorite....that we are all lazy.
Participating is easy:
1. If you do not have a photo collage application
already, download the Photo Collage Editor on
your smartphone or tablet by going to Google
Play.
2. Choose 2 photos, one showing your struggle
while in the hospital and the other while you are
well and looking good Have fun with it, you
can show yourself working, doing community
service, with your family, etc... Collage your 2
photos right next to one another in the photo
editor application.
3. Share your photo collage on social media
specifically with the officers, leaders, staff, and
Board of Directors of the NAACP starting July 4,
2015 with the caption "Thank God I Do Not Look
Like What I Have Been Through" (53 characters
total including the spaces.)
#ThankGodIDoNotLookLikeWhatIHaveBeenThr
ough (on Facebook, Twitter, Instagram, Pintrest,
LinkedIn, etc...) Include
#SickleCellDiseaseCampaign2015. You are free
to include additional information that describes
both photos. Please include something short
and sweet pertaining to Sickle Cell Awareness
(50 words or so). Let's blow up Instagram,
Facebook, Twitter and our own personal Web
sites with photos of us Fighting & Winning this
battle with SCD while educating others
especially the NAACP.
~Kamilah Bailey
*************************************************
*********************************************
This is just the beginning and it will take
everyone posting pictures for the campaign to
work. We are a body and everyone has a part to
play, with the parts doing what they are
expected to do the body does not work
correctly. As the SCD Community we are indeed
a body, so let's work together to change lives,
homes, and the future of those living with Sickle
Cell Disease. We need everyone to post their
pictures and share them with the NAACP, only
posting them on your social media pages will
not help with the goal we are trying to
accomplish!
Please visit my website for additional
information www.tinakay.net and for
information regarding a Beach Retreat in
October for women living with SCD https://www.eventbrite.com/e/womens-beach-retreat-healthy-woman-healthy-life-for-women-living-with-sickle-cell-disease-tickets-16969345770 ,
paint parties across the country for the art work
of those living with SCD to be placed in African
American Museums in September to increase
Sickle Cell Awareness, and for the next steps of
this awesome campaign to make SCD a
national health initiative for the NAACP!
~Tina Kay, National Sickle Cell Advocate &
Patient-NAACP Health Coordinator for
Alabama-Freelance Writer & Published Author
Walking the Talk
I KNOW THAT YOU THINK THAT I TALK A LOT BUT PLEASE KNOW THAT I GO ABOVE AND BEYOND. THIS PICTURE IS A PART OF THE LETTER FROM MY CONGRESSMAN DAVID SCOTT. I THINK THAT MAKING CONNECTIONS WITH THE PEOPLE WHO CAN LITERALLY CHANGE THE TEMPERATURE IN THE SOCIETY THAT TRULY COULD CARE LESS ABOUT OUR COMMUNITY...IS WHAT WE NEED TO DO. SOO...WITH THAT BEING SAID. ..I HAD TO SPAZZ ON HIM TOO...TBC♥
PUT IT IN WRITING!!